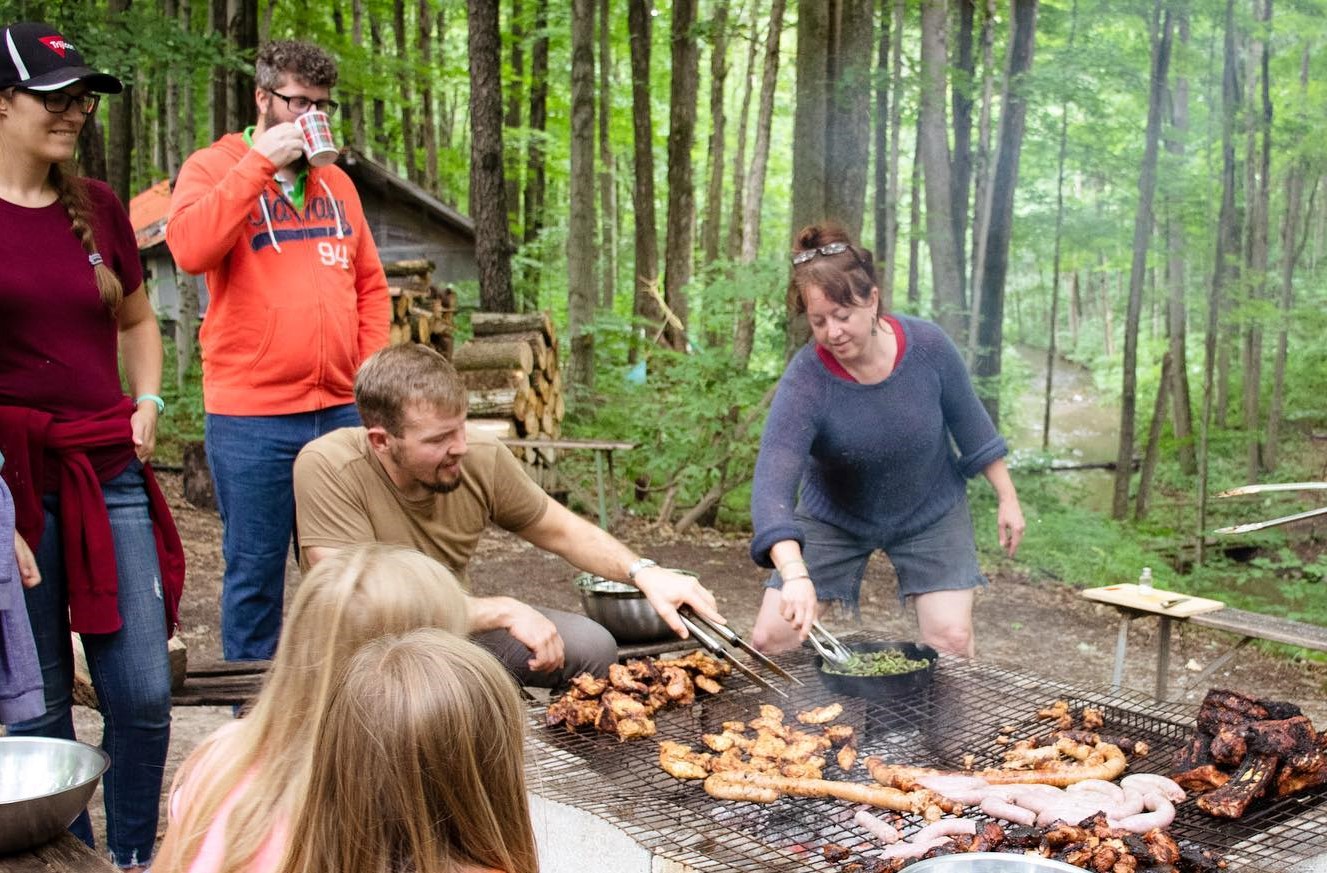 Student Life
Our students enjoy living on Ethnos Canada's campus alongside a team of trainers and full-time staff at our home office. Equipping takes place in the context of this unique community that is committed to cross cultural church planting. During their three semesters here, students will form many lifelong friendships. In the summer, the large pond and trails provide opportunities for fun. Winter is also filled with sledding, skating and winter walks.
Living in community means learning to serve one another. Student men take part in snow crew. Student ladies join a rotation to help with the care of preschoolers during morning classes. There are opportunities to serve on a worship team, share meals, practice hospitality, and be a blessing to staff and fellow students. Cultivating a servant's attitude is part of preparing for a life of ministry on the field.
The campus is in a delightful small town in rural Ontario. One or our goals is for students to take time to get to know their new hometown and its people. You'll have a full schedule here as a student, but we'll ask you to find ways to get involved in local activities or to serve the local community. As followers of Christ, it is our calling and privilege to be a light to those who live without Christ.
You will also be encouraged to become part of a local church soon after you arrive as a student. There are many churches within driving distance of the campus, and they love to have students in their congregations. You'll find out that no church is quite like your home church, but getting involved will be a great opportunity to build lasting friendships with new brothers and sisters in Christ. As you prepare to become church planters overseas, don't miss the opportunity to build up God's Church wherever it is found.
We hope that you will value your time in the training and that life outside of the classroom will be as beneficial as the course itself.