Course Info
Ethnos Canada's training is unique because the task of cross-cultural church planting is unlike any other. During our intensive 3-semester program, students learn field-proven methodology, engage with their instructors in one-on-one discipleship, and develop a variety of practical skills both in and out of the classroom. Our course covers topics as diverse as Bible translation, phonetics, and solar electric systems. Classes are divided into three main threads: Biblical Worldview, Missional Lifestyle, and Church Planting, with additional Complementary Courses like Field Health and the Jungle Camp Practicum.
Throughout the training, the Bible is our primary textbook and the basis for all that we do. Students are challenged to apply the Word of God to all areas of their lives–as they engage with their families, local church, and community. Effective cross-cultural ministry certainly requires tools and skills, but even more essential is a Spirit-led life.
Biblical Worldview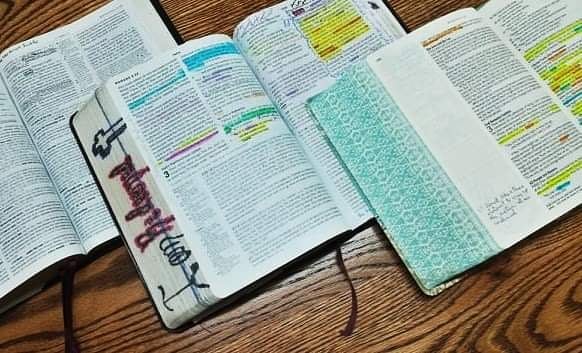 With the Bible as our central source for class content, we take time each morning to build the narrative of the Scriptures from Creation to Christ setting up His eternal kingdom. Through this chronological approach, we draw out principles for our lives, connect key themes, and practice teaching in a way that engages the worldview of the listener. Our goal is to know and love the message of the Bible more each day and to be transformed by it.
SEMESTER 1
Intro to Worldview
12 hours
Discover how underlying beliefs and assumptions drive the attitudes and views on life within any culture. Learn how worldviews develop and how they affect our behaviours.
SEMESTER 1
Foundations of Grace
50 hours
Beginning with the importance of absolute truth as a starting point, explore theology and methodology that will equip you to understand and communicate a clear gospel of grace both at home and in cross-cultural contexts. Examine key biblical terminology used and at times misused in popular Christian culture. Discover the pitfalls that the North American church planter is vulnerable to and learn how they can be overcome in a cross cultural context.
SEMESTER 2
The Interpretive Journey
9 hours

The Bible is an ancient book. Is it still relevant and applicable to the 21st century believer? Overcome the cultural and literary hurdles that hinder our understanding of the Bible and learn to apply its timeless principles in any context and situation.
SEMESTER 2
Foundations of the Believer
72 hours

Follow the narrative of Scripture through the birth and growth of the church in the book of Acts and see the story extended to eternity in Revelation. Then go back and rediscover the transformation that takes place within the life of the believer. Reinforce your understanding of your position in Christ through Paul's letters to the Romans and Ephesians.
SEMESTER 3
Foundations of the Church
62 hours

Christ promised to build his church but he didn't say it would be easy. Journey through Paul's epistles and identify the struggles of the early church as it spread throughout the ancient world. Discover the timeless principles that God has given to the church in his Word.
Missional Lifestyle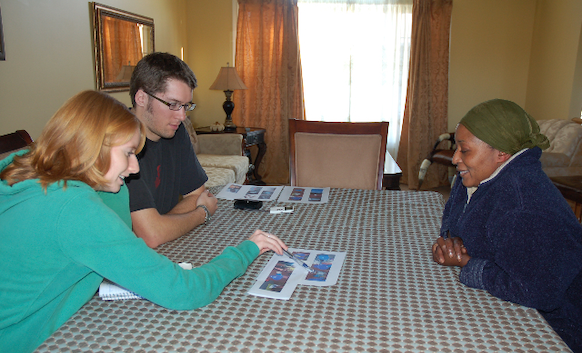 Communicating the message about Christ in another language and culture is a daunting task. Our missional lifestyle thread is designed to equip students with the skills they will need to connect with and learn from the people they will be serving. Students will use these abilities to effectively communicate and show the love of Jesus and ultimately make disciples for His glory.
SEMESTER 1
Relationship Principles
12 hours
Study the dynamics of interpersonal relationships from a biblical perspective. Focus on the attitudes, characteristics and qualities necessary to have positive relationships among your team members.
SEMESTER 1
Teamwork
10 hours

The Bible emphasizes team based ministry. Learn the principles of teamwork from a biblical perspective.
SEMESTER 1
Time & Money Management
6 hours

Effective time management is a crucial skill in ministry. Learn to manage this nonrenewable resource through identifying life priorities and establishing goals which are critical aspects of the missionary's task.
SEMESTER 1
Essentials for Cross-Cultural Learning
7 hours

Learn the tenets of culture and language learning that will build a solid foundation for developing strong relationships and engaging others both in our home contexts and in other cultures.
SEMESTER 1
Form and Meaning
7 hours

Examine the relationship between form and meaning and it's necessity in being relevant in cross-cultural ministry. Learn about the emphasis on the forms used and the meanings communicated within Bible translation.
SEMESTER 1
Learning Styles
4 hours

Discover the unique ways in which you receive, process and communicate information. Enrich your teamwork skills by exploring the distinctive learning differences and difficulties that exist among us all.
SEMESTER 1
Cross-Cultural Communication
18 hours

Study the cultural differences in communication and the potential problem areas that need to be addressed in order to communicate clearly and effectively. Focus on the importance of learning the target culture and language as a prerequisite for an effective ministry with a specific group of people.
SEMESTER 2
Sounds and Symbols
37 hours

Discover the diversity of sounds that make up human speech. Learn to describe and control the speech apparatus. Develop the ability to consistently reproduce and write the sounds from any language.
SEMESTER 2
Phonemics
10 hours

An alphabet is the foundation for a translation of the Bible. Learn the process of developing a usable writing system for use in a language previously unwritten.
SEMESTER 2
Grammar
8 hours

All verbal communication is made up of words organized into grammatical structures. Explore the diversity of these structures and learn to describe them and use them to communicate in a new language.
SEMESTER 3
Culture and Language Acquisition Techniques
69 hours

Apply basic techniques of language acquisition in a real learning situation. Employ methods of investigating culture and reach a beginning level of communication in a new language during this practicum.
SEMESTER 3
Families in Ministry II
5 hours

Examine cultural influences on parenting, making transitions and dealing with unexpected interruptions as they relate to educational planning and parenting overseas.
Church Planting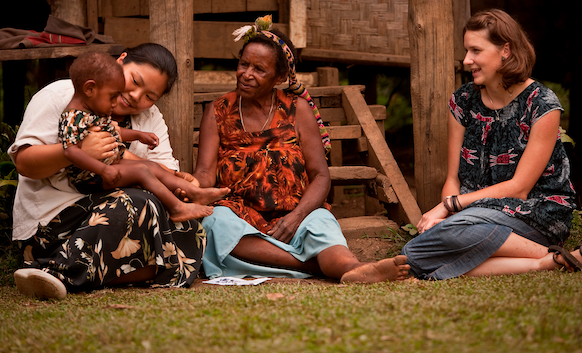 Planting a church takes great wisdom, patience, and hard work. Using principles from the New Testament and lessons learned by church planters over the last eighty years, we equip our students with insight into animistic worldviews, field-proven church planting missiology, and practical teamwork principles. Along the way, students will hear first-hand accounts from the field and have opportunities to wrestle through the challenge of applying biblical truth across cultural barriers.
SEMESTER 1
Big Picture
10 hours

Examine God's eternal purposes; His overarching plan and intention to glorify Himself throughout all the earth, principally through the redemption and reconciliation of people to Himself. Observe His plan unfolding throughout the human history, its fulfillment in Christ and its realization in the church era and see how it is fleshed out in local contexts.
SEMESTER 1
Philosophy of Foundational Bible Teaching
17 hours

Examine the principles behind the concept of presenting the gospel through teaching the Bible Chronologically. Discover and learn to apply biblical principles for teaching methodology in church planting.
SEMESTER 1
Child Protection
5 hours

Children are our most precious and vulnerable resource. Learn about the devastating realities of child abuse and how to recognize it. Discover methods of protection from and prevention of abuse in cross-cultural and domestic contexts.
SEMESTER 1
Family Life
25 hours

Strong and healthy relationships are foundational to an on-going fruitful ministry. Discover biblical principles that will promote healthy single's ministries, husband and wife relationships and parent and child relationships.
SEMESTER 2
Families in Ministry I
5 hours

Realize the benefits of writing a family mission statement. Survey the spectrum of choices available for your child's education on the mission field. Learn to assist your children to face the transitions and challenges that come with cross-cultural work.
SEMESTER 2
Animism
15 hours

Discover the complexities associated with an animistic world view. Learn to predict and address the barriers that hinder the animist from a proper understanding of God's Word.
SEMESTER 2
Folk Religions
9 hours

Learn the basic tenets of Islam and Catholicism. Explore the issues of ministering in an environment in which those tenets are syncretized with aspects of animism.
SEMESTER 2
Yurok
6 hours

Learn to practically apply the principles learned in studying Animism and Folk Religion by examining the culture of the Yurok people of Northern California. Use the cultural information acquired to appropriately contextualize God's Word for maximum understanding through the development and teaching of curriculum specifically designed for this people group.
SEMESTER 2
Curriculum Development
30 hours

Discover the important principles and guidelines for developing and implementing a Foundational Bible Teaching program in a cross-cultural setting among an unreached people group.
SEMESTER 2
New Testament Church Principles
14 hours

Identify the principles for establishing and planting a church. Get a glimpse of what a church looks like that is moving towards maturity. Discover the foundational principles evident in New Testament churches in any cultural context.
SEMESTER 2
Planting the Church (Part 1)
7 hours
Evangelism: Review the basics of the Foundational Bible Teaching program and discover important church planting principles to be implemented during the initial cycles of a Foundational Bible Teaching program.
SEMESTER 3
Semantics and Translation
16 hours

Learn the principles and guidelines for meaning-based translation. Explore the procedures and processes of translation and practice implementing them with a passage from the Bible.
SEMESTER 3
Literacy
15 hours

The written word of God is foundational to the growth and development of a healthy church. Study the components of a strong literacy program and grasp it's importance in the process of a church plant.
SEMESTER 3
Field Ministry Presentation
5 hours

Prepare and deliver a ministry presentation to be used during your time of developing ministry partners. Use the feedback and evaluation you receive to improve it for the future.
SEMESTER 3
Planting the Church (Part 2)
20 hours

– Beginning Church: Explore the cultural opportunities and challenges facing new tribal believers during the beginning stages of a new church.
– Developing Church: Survey the early church in the book of Acts to distinguish the principles important in a developing tribal church.
– Maturing Church: Identify the issues missionaries will face in the process of seeing an indigenous tribal church developing towards maturity.
Complementary Courses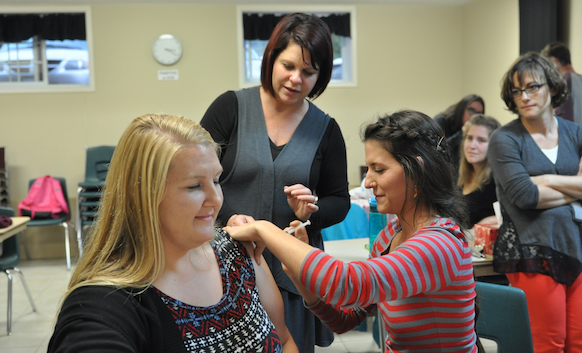 In addition to the three threads, a series of specialized complementary classes round out the training. Topics such as rustic living and personal safety address some of the unique realities of cross-cultural ministry, while daily chapels provide regular exhortation and encouragement from the Word. We seek to equip students with the essentials to begin their ministry well, recognizing that they will continue to grow and develop field-specific skills as they serve overseas.
SEMESTER 1
Ignite
20 hours

Develop a sense of the core philosophy and framework of the Ethnos Canada training program. Learn about the particulars of campus life and identify potential local ministry opportunities.
SEMESTER 1
Global Perspectives
12 hours

In this fast paced and changing world, a clear perspective is needed on the global work of missions. Discover the trends, activities and changes within the many global partner organizations that Ethnos Canada is closely connected with.
SEMESTER 1
Field Health
21 hours

Glean a basic understanding of typical diseases encountered on an international level and learn some of the appropriate treatments. Acquire the knowledge and skills to maintain your own health in tropical climates and learn to empower communities to improve their health as well.
SEMESTER 2
Ministry Partnership Development
20 hours

Acquire the principles crucial in developing personal relationships with financial and prayer partners and supporting churches.
SEMESTER 3
Rekindle

Review core perspectives that you've learned so far in training and be challenged to further apply them in your approach to life and ministry. Survey the course and identify the points of connection within it.
SEMESTER 3
Global Perspectives
12 hours

In this fast paced and changing world, a clear perspective is needed on the global work of missions. Discover the trends, activities and changes within the many global partner organizations that Ethnos Canada is closely connected with.
SEMESTER 3
Safety Seminar
40 hours

Grow in your awareness and understanding of the spectrum of risks affecting missionaries today. Learn practical principles for facing and avoiding those risks from a biblical perspective.
EACH SEMESTER
Chapel

Chapel exposes the students to topics relevant to their futures through special speakers; pastors, mission leaders and visiting missionaries. As well, it provides information on current events in the locations where students could be serving and gives them an opportunity to pray and function as a part of the church.
Practicum Spotlight
Jungle Camp

Jungle Camp Technology

Learn the basics of solar energy, water filtration and basic indoor plumbing which will make life and ministry in cross-cultural settings more efficient.
Round Wood Construction

Using only hand tools, construct a temporary, habitable structure out of unmilled poles, plastic and screening based on plans you have prepared. Include a clay cook stove and all necessary furniture. Remain within the stated guidelines and practice teamwork principles as you build.
Living Basic

Spend four weeks in your temporary round wood home having brought everything necessary for life during that time. Practice simple daily life skills such as cutting firewood, cooking with wood, and doing laundry by hand. Experience the isolation that comes from life without modern communication.
Directed Studies

Schedule six hours of study time per day over a period of four days. Study the Bible and other materials that are provided. Meet with another student daily to reflect on that day's study time.
Trekking Essentials

Challenge yourself with a rigorous multi-day hike. Prepare and plan your food and essential gear in teams. Learn resilience through carrying a pack over difficult terrain.