History
On September 11, 1967, a 70-acre property just south of the town of Durham, Ontario, was purchased. The property, once a family farm, had been converted into a summer church camp. A dining hall, two older buildings, and a few small cabins and bunkhouses were all that greeted the men who first came on the property. 
In February 1968, the missionary training program began with seven students. 
Life in Durham continued much the same for many years: students entered the training and then moved on to New Tribes Mission's Language School in Missouri before heading off to overseas ministry. 
Over the years the Durham property was developed. Older buildings were removed as new homes and an office were constructed. In 1987 an additional 30 acres was purchased adjoining the original property.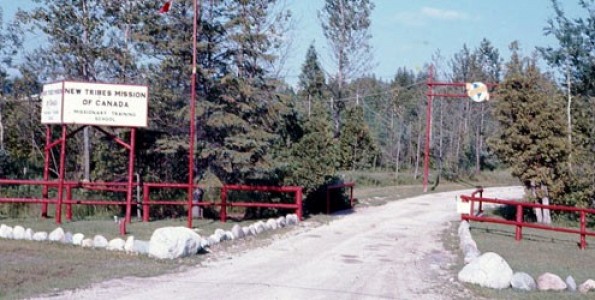 In 1999 the Lord began to impress New Tribes Mission of Canada's leadership with the thought of bringing the Language School curriculum to Canada. Candidates in the training were leaving home, spending a year in Durham and then a year in Missouri before returning to their home area. It seemed to be much better to offer the two-year training course in Canada and provide better stability for those in the training – particularly those families with young children.
Since breaking ground in 2002, 18 new apartments, new teaching space, offices, childcare rooms, and a laundry room have been added to the campus.
After years of prayerful consideration, in 2011 the two one-year programs were harmonized into one 18-month program. Every August, missionary candidates move to Durham to be equipped to reach the unreached with the gospel of Jesus Christ. 
Beginning in 2023, a yearlong Bible Intensive has been added at the beginning of the training for select applicants. This will allow those students to take online Bible classes through Ethnos360 Bible Institute while being involved with key aspects of the training like discipleship, chapels, and student life.